Dealing with Moral Injury
A showcase on the concept of moral injury in war and the responses and tools of religious communities.
By:

Tags:

posted on

April 12, 2013
In December 2009, Veteran's Administration (VA) mental health professionals described, for the first time, a wound of war they call "moral injury."
They define it as the extreme distress brought about by "perpetrating, failing to prevent, or bearing witness to acts that transgress deeply held moral beliefs and expectations." They suggest that it contributes significantly to clinical depression, addiction, violent behavior, and suicide, and that it may sometimes precipitate or intensify PTSD.
Moral injury is different from PTSD. Post Traumatic Stress Disorder is a fear-victim reaction to danger and has identifiable trauma symptoms such as flashbacks, nightmares, hyper-vigilance, and dissociation. Moral injury is an inner conflict based on a moral evaluation of having inflicted harm, a judgment grounded in a sense of personal agency. It results from a capacity for both empathy and self-reflection. Judgments pertain not only to active behavior, such as killing, but also to passive behavior, such as failing to prevent harm or witnessing a close friend being slain.
Moral injury can also involve feeling betrayed by persons in authority. Even when an action may have saved someone's life or felt right at the time, a veteran may come to feel remorse or guilt for having had to inflict harm that violates his or her inner values. Just having to view and handle human remains can sometimes cause moral injury.
~ from "I'll be home for Christmas," by Herman Keizer, Jr.
Key Insights
The religious communities and ethically based communities have the tools to help heal these moral injuries.
There is a high level of interest and felt need by returning veterans to have assistance with these injuries, and they look to religious people for assistance.
Women and men experience different trauma and moral injury, and we are listening to the female veterans to provide insight into their experience.
The veteran begins a process to bring these war experiences and moral injuries into their life narrative and thus integrates these experiences with truth and openness and no longer hides them.
Church Military Support that Any Congregation Can Do
Becoming a Veteran-friendly Church: Pacifists can do this too
Duane Kelderman on Helping Veterans Heal from Moral Injury
Publications
Soul Repair: Recovering from Moral Injury After War (Beacon Press, 2012)
by Rita Nakashima Brock and Gabriella Lettini


Warrior Mindset (Human Factor Research Group, 2010)
by Michael Asken, Loren Christensen, and Dave Grossman
Letters from Fort Lewis Brig: A Matter of Conscience (Lyons Press, 2007)
by Sgt. Kevin Benderman
Packing Inferno: The Unmaking of a Marine (Feral House, 2008)
by Tyler Boudreau


The Unfinished War: Vietnam and the American Conscience (Beacon Press, 1990)
by Walter Kapps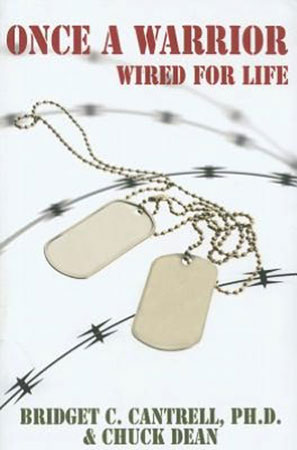 Once a Warrior: Wired for Life (Hearts Toward Home International, 2007)
by Chuck Dean
Other Resources
Soldiers of Conscience (Film)