Becoming a Trauma-Informed Faith Community
Resources to help churches and other faith communities do ministry with people affected by adverse childhood experiences or other trauma.
By:

Tags:

posted on

March 19, 2020
Shelly Rambo, a theologian who has written two books on trauma and theology, writes in Christian Century, "Knowing something about trauma should change the shape of Christian ministry. When we write sermons or offer pastoral care, we can keep in mind three lessons of trauma studies: The past is not the past. The body remembers. The wounds do not simply go away."
Every congregation has people who have experienced or will experience a trauma that lives on in their body, psyche, and emotions. But few congregations talk about it. Imagine if Christians were known for walking with Jesus—the suffering servant, the light of the world—into places of trauma and into relationships with traumatized people.
Key Insights
Trauma can happen to anyone. It is helpful when congregations speak about trauma as a normal part of life.
Giving people language to talk about trauma helps create safe spaces in church. Don't ask people, "What is wrong with you?" Instead ask, "What happened to you?"
Churches can model how to choose relationships rather than isolation. Congregations promise during baptism to do all in their power to love, support, and encourage the person being adopted into God's family. This covenant has no exceptions related to adverse childhood experiences or other trauma.
Trauma can happen to anyone
The earliest research on adverse childhood experiences (ACEs), done mainly among middle-class white U.S. residents, showed that nearly two-thirds had at least one ACE. Later research across racial and socioeconomic demographics showed that bullying, racism, and poverty can compound trauma. Natural disasters, gun violence, and severe accidents often cause trauma. People experience secondary trauma when they feel guilty for knowing people whose trauma was even worse.
Books

We Were the Least of These: Reading the Bible with Survivors of Sexual Abuse, by Elaine Heath. The author, a United Methodist pastor and professor, reflects on her own and others' journeys as survivors of sexual abuse. The book explores a healing and liberating hermeneutic of Scripture in relation to a number of biblical themes, with the goal of introducing hurting people to the love of God.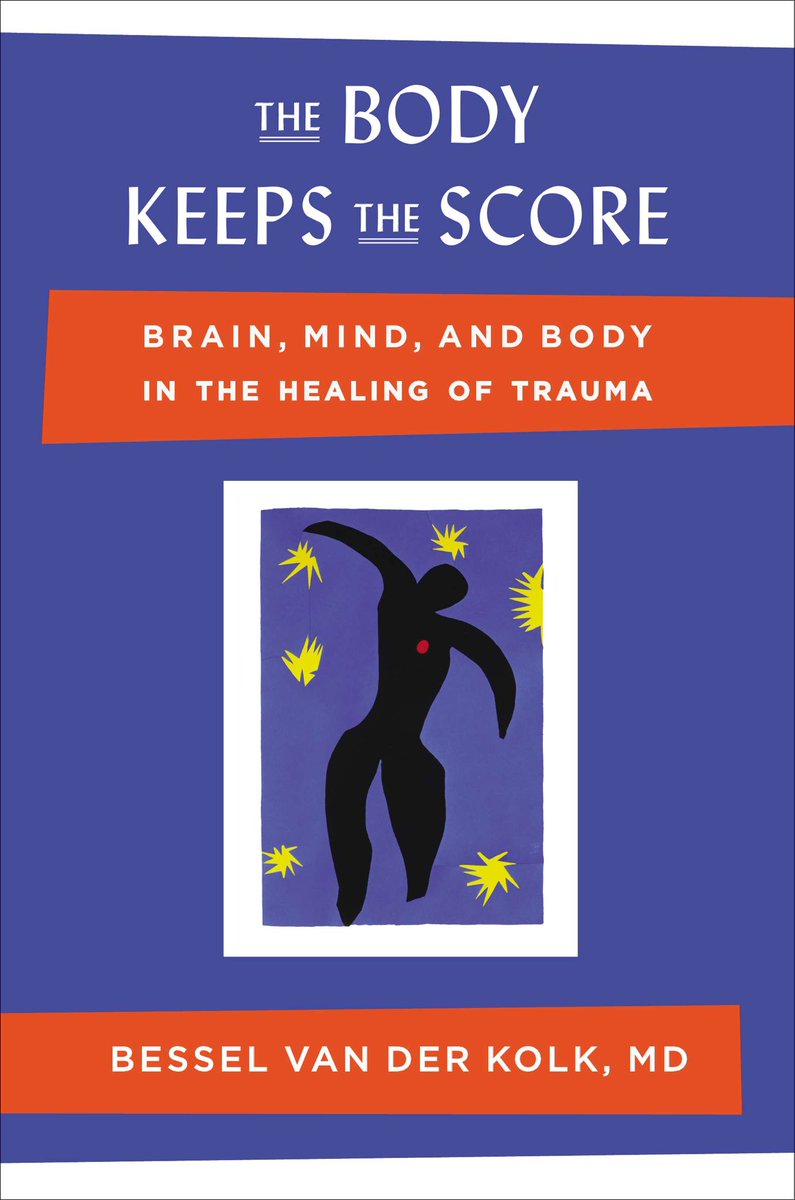 The Body Keeps Score: Brain, Mind, and Body in the Healing of Trauma, by Bessel van der Kolk. This book summarizes decades of research on how trauma affects bodies, brains, and psyches. Unresolved trauma often leads to feeling fearful, anxious, stressed, and unsafe and engaging in risky, addictive, and isolating behaviors. Yet what traumatized people often fear most—human connection—is the path to health.
A Walking Disaster: What Surviving Cancer & Katrina Taught Me About Faith & Resilience, by Jamie A. Aten, founder and executive director of the Humanitarian Disaster Institute at Wheaton College. The author has helped research, train, and mobilize church leaders through disasters in many countries. He began to understand trauma in new ways after going through Hurricane Katrina and colon cancer.
Online and other resources
ACEs Connection. In trauma-informed care, ACEs is shorthand for adverse childhood experiences. This organization offers resources, research, news, and networks to help people and organizations prevent ACEs, heal trauma, and build resilience. Read their online ACEs (Adverse Childhood Experiences) Science 101 FAQs. Network with nearby or faith-based organizations, such as Arizona Adverse Childhood Experience Consortium, headed by Methodist pastor and social worker Sanghoon Yoo.
U.S. Centers for Disease Control and Prevention (CDC). This agency summarizes evidence about how to prevent and heal from adverse childhood experiences in "Preventing Adverse Childhood Experiences (ACEs): Leveraging the Best Available Evidence." It also has downloadable ACEs infographics and other ACEs resources.
"Trauma-Informed Care: Helping Patients with a Painful Past," by Cathy Koetting. This Journal of Christian Nursing article offers an excellent overview of trauma-informed care. Though the examples are from healthcare settings, they are applicable to many church settings. The article ends with a reflection on how Jesus modeled a trauma-informed approach while talking with the Samaritan woman at the well.
How language can create a safe space
Loud, pulsing praise music. A pastor asking a counselee to close her eyes and grasp his hands in prayer. Preaching about the power of the blood. A particular smell—incense, Old Spice products, fresh coffee. Rain pelting a roof. Any of these ordinary things might hook someone into reliving a trauma. If you can describe trauma and its results, then you might be able to frame someone's (or your own) reaction as something worth talking about, something to bring to God for compassion and healing.
Books
Healing Racial Trauma: The Road to Resilience, by Sheila Wise Rowe. The first chapter describes fourteen ways that racism wounds people. The author pairs honesty and scholarship in describing Christ-centered healing. Each chapter includes reflection, prayer prompts, and an interview with a person of color. Small groups will appreciate the glossary and group discussion guide.
Suffering and the Heart of God: How Trauma Destroys and Christ Restores, by Diane Langberg. Langberg is a clinical psychologist and international speaker with decades of experience. Her clients have dealt with abuse, violence, trafficking, and torture. She understands how such evils alter lives, including those of caregivers who hear horrific stories. Langberg invites Christians and churches to see trauma as "perhaps the greatest mission field of the twenty-first century." The book's first section is for those who want to learn to enter the pain of others. The second section is for clinicians.
Online resources
"Trauma-Informed Congregations and Worship: Being Made Whole." This feature story shows how Peletah Ministries in New Bern, North Carolina, is helping people learn, talk, and grieve about what happened to them. Their grant project gave them language to recognize trauma, courage to share secrets, and strength to address trauma in worship without re-traumatizing worshipers.
U.S. Substance Abuse and Mental Health Services Administration (SAMHSA). This agency has downloadable resources (in many formats) on trauma-informed care. SAMHSA's concept of trauma often uses the trauma language of 3 Es (event, experience, effects); 4 Rs (realize, recognize, respond, resist), and 6 principles of trauma-informed care.
Learn more about the Sanctuary Model for becoming a trauma-informed community. The Sanctuary Model is an evidence-based, participatory approach for individuals and organizations to develop common language and concepts for recovering from trauma. It grew out of a research team led by psychiatrist Sandra L. Bloom. They learned to think about people with post-traumatic stress disorder, such as Vietnam War veterans, as "not sick or bad, but injured."
"Trauma-Informed Churches." This checklist explains how to apply key SAMHSA trauma care principles to various ages in church ministry. "4 Focus Areas for Creating a Trauma-Informed Ministry" will help you consider the language you use to describe suffering, trauma, and behavior.
Churches can model how to choose relationships rather than isolation
Trauma produces fear, grief, and doubt. It destroys a sense of control, safety, and trust. That's why traumatized people often suffer alone. In her book Suffering and the Heart of God, Diane Langberg says it's Christlike to listen to someone's story of trauma and weep with those who weep. "Our words, tone of voice, actions, body movements, responses to rage, fear, failure all become ways that the survivor learns about God," she writes.
Books
Healing the Wounds of Trauma: How the Church Can Help, by Harriet Hill, Margaret Hill, Dick Baggé, and Pat Miersma. This scripture-saturated book has been field-tested for decades across countries and denominations for use with people who have experienced war, civil unrest, ethnic conflict, rape, natural disasters, and other trauma.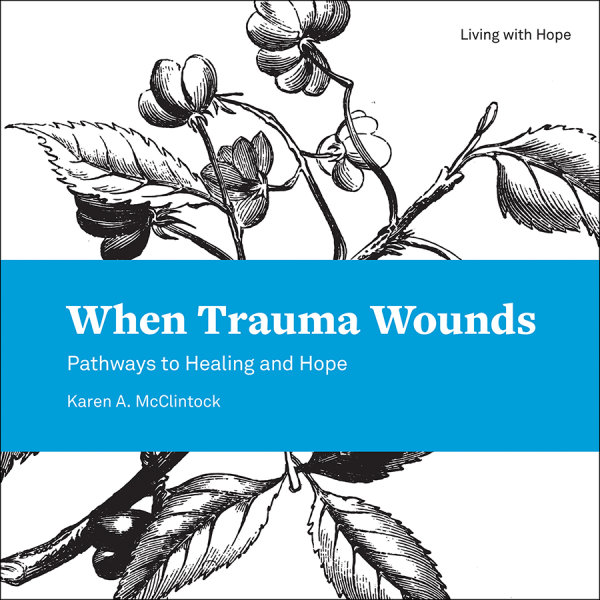 When Trauma Wounds: Pathways to Healing and Hope, by Karen A. McClintock. This book masterfully combines stories, faith resources, and psychological insights to describe how different people heal from trauma. It's part of the Fortress Press Living with Hope series.
---
"Just as the Christian liturgical year cycles through the same themes,
people who have experienced trauma often need to repeat their stories."
---
Spirit and Trauma: A Theology of Remaining, by Shelly Rambo. Christians often try to move too quickly from trauma to resilience, from death to resurrection. This insistence leaves traumatized people feeling even more isolated. Rambo reminds readers to linger in a Holy Saturday frame of mind, bearing witness to what will never be the same. Just as the Christian liturgical year cycles through the same themes, people who have experienced trauma often need to repeat their stories. Entering into others' suffering builds the relationships that help them heal.

Online and other resources
"Sherrye Willis and Angela Johnson on Faith-Based Healing from Trauma." This edited conversation with top staff from the Alliance of Greater Works explains that healing from trauma begins with relationships.
Video: Different Drummers: Trauma Informed Congregations (16:51). You could use this video to introduce an adult education or small group session about why and how congregations address trauma.
The American Bible Society's Trauma Healing Institute offers brochures, videos, and books in many languages for youth and adults.
Public Health Agency of Canada. This agency offers examples of how organizations have changed policies to provide trauma- and violence-informed care.