Festival Application for "Santo, Santo, Santo / Holy, Holy, Holy" Song Festivals
Worshiping communities are invited to apply for support to host a free, public festival, to celebrate the unity of the church in vibrant congregational song through the use of the hymnal, "Santo, Santo, Santo / Holy, Holy, Holy", GIA Publications, 2019. We are open to receiving proposals from congregations, parishes, campus ministries, summer camps, chaplaincy ministries, and Christian schools. This opportunity could be particularly compelling for schools that offer instruction in choral music, Spanish and English languages, and Christian faith.
Tags:

posted on

September 6, 2019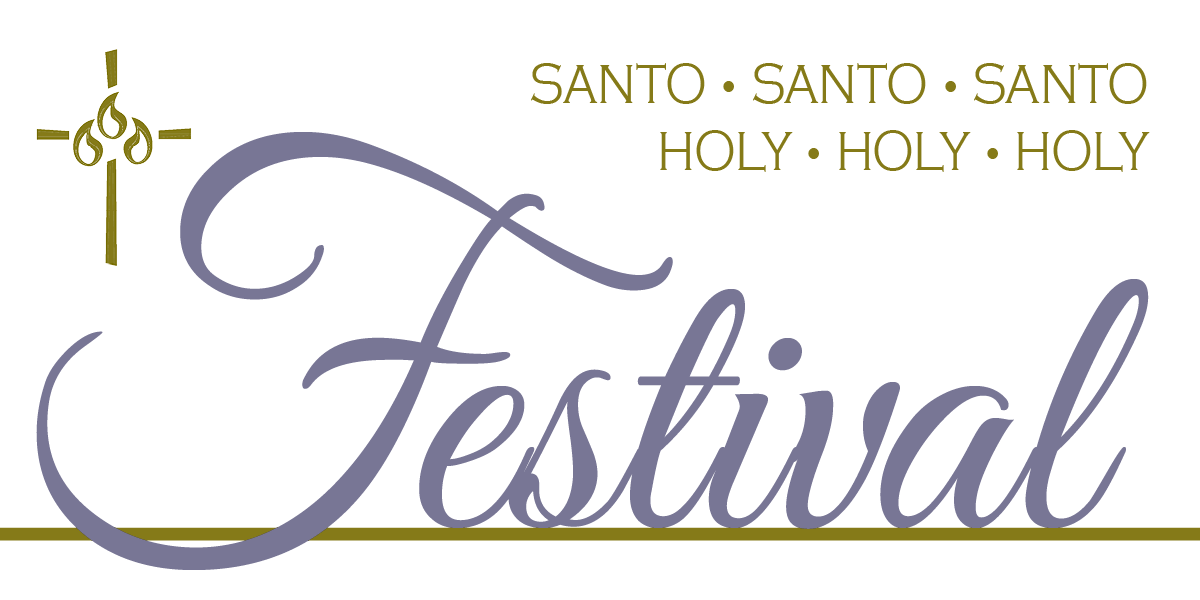 To host a festival, we ask that you . . .
Use the hymnal Santo, Santo, Santo / Holy, Holy, Holy as a primary resource.
Hold the festival online or in person in the United States or Canada that follows the COVID-19 regulations and recommendations for your area.
Use elements that are bilingual (Spanish/English) and intergenerational.
Consider using the provided logo for the service order bulletin, projection, and advertising.
Submit feedback after the event. (A form will be provided to you.)
Be available for an interview about your experience.
Host the festival before July 1, 2023.
What will you receive?
Three free copies of the hymnal Santo, Santo, Santo / Holy, Holy, Holy.
One free copy of the picture book, En la escuela de los Salmos / At Psalms School.
A sample packet of bilingual choral anthems to review.
A discounted hymnal price of $10/each (10 hymnals minimum)
Free shipping of all these materials, including any hymnal orders.
You may inquire about guest leaders from the Calvin Institute of Christian Worship.
You may inquire about accompaniments; accompaniment and guitar editions are not available yet.
What's next?
Please apply for the festival program.
This form will close on July 1, 2023, or when we reach capacity for this program.
After your application is approved (please allow 3–4 weeks), you will receive an email with instructions for ordering hymnals. We will mail you the free resources.
If you have questions or concerns, please contact Rebecca Snippe.
---
Para festivales de canto usando el himnario "Santo, Santo, Santo / Holy, Holy, Holy"
Se invita a las comunidades de adoración a solicitar apoyo para organizar un festival público gratuito que celebre la unidad de la iglesia por medio de una vibrante experiencia de canto congregacional basada en el uso del himnario "Santo, Santo, Santo / Holy, Holy, Holy", GIA Publications, 2019. Estamos abiertos a recibir propuestas de congregaciones, parroquias, ministerios universitarios, campamentos de verano, ministerios de capellanía y escuelas cristianas. Esta oportunidad podría ser particularmente atractiva para las escuelas que enseñan música coral, idiomas español e inglés y educación cristiana.
Para organizar un festival, solicitamos lo siguiente. . .
Use el himnario Santo, Santo, Santo / Holy, Holy, Holy como recurso principal.
Celebre el festival, en línea o en persona, en los Estados Unidos o Canadá, que cumpla las regulaciones y recomendaciones para su área sobre COVID-19.
Use elementos que sean bilingües (español / inglés) e intergeneracionales.
Considere usar el logotipo proporcionado con la aprobación de la solicitud si imprime un programa, en los materiales a ser proyectados y en la publicidad.
Envíe sus comentarios después del evento. (Para lo cual, se le proporcionará un formulario).
Esté disponible para una entrevista sobre su experiencia.
Celebre el festival antes del 1 del Julio de 2023.
¿Qué ofrecemos?
Tres copias gratuitas del himnario Santo, Santo, Santo / Holy, Holy, Holy.
Una copia gratuita del libro ilustrado, En la escuela de los Salmos / At Psalms School
Un paquete de muestra de himnos corales bilingües, para que conozcan nuestro trabajo en esa área de producción de recursos
Himnarios a precio de descuento ($10/cada uno, comprando 10 himnarios como mínimo)
Envío gratuito de todos estos materiales, incluidos los pedidos de himnarios.
Si estuviera interesado en recibir la visita de algún líder invitado del Instituto Calvin de Adoración Cristiana (Calvin Institute of Christian Worship), por favor envíenos su consulta.
Si necesita ediciones musicales de acompañamiento y/o guitarra, por favor consúltenos. Estas ediciones impresas aún no están disponibles.
¿Cuáles son los próximos pasos?
Por favor, complete el formulario de solicitud del festival.
Formulario de solicitud en inglés
Formulario de solicitud en español
El período para hacer esta solicitud finalizará del 1 del Julio de 2023 o en cuanto se hayan extinguido los recursos disponibles para este programa.
Si se aprueba su solicitud (la respuesta a su solicitud demorará de 3 a 4 semanas), recibirá un correo electrónico con instrucciones sobre cómo solicitar los himnarios. También le enviaremos por correo los materiales gratuitos.
Si tiene preguntas o inquietudes, por favor contacte a Rebecca Snippe